The best that can be done? Education site in Texas defaced by Iranian Group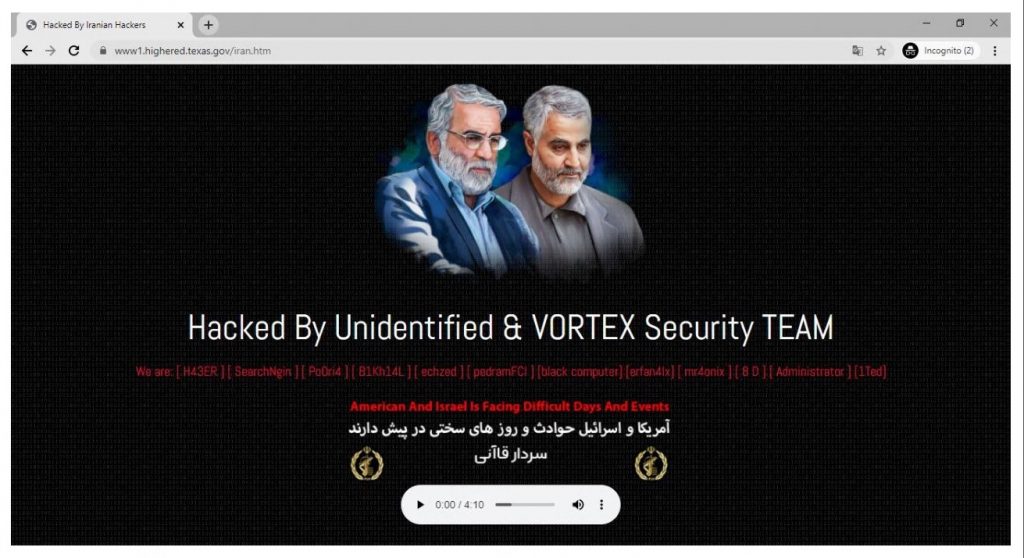 A hacking group by the name of @UNIDENTIFIED_TM has claimed responsibility for the defacement of a education website in the American state of Texas.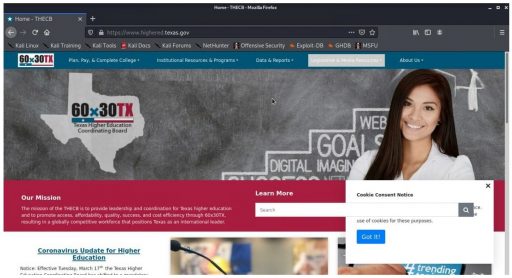 The hacks was in response to the attack that killed Iranian nuclear scientist Mohsen Fakhrizadeh. The hack featured a photo of Qasem Soleimani and the recently martyred Fakhrizadeh.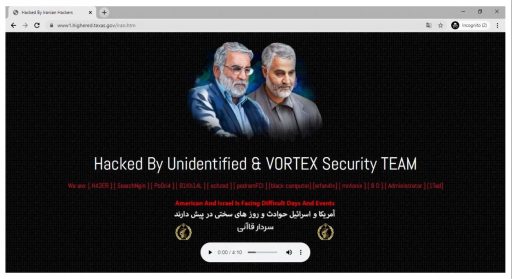 The image said 'hacked by Unidentified and VORTEX Security TEAM – American And Israel is Facing Difficult Days And Events'. The image has been shared on many Telegram channels with the hashtag #Hard_Revenge.
So far, this is the only attempt at cyber revenge we have seen from Iranian hackers. It must be asked where is the Iranian hacking community? The random defacement of a webpage of no consequence which is probably run by volunteers is not exactly the revenge Iranians are looking for or want.
The message threaten that we can expect to see more attacks like this in the future, but we have not seen anything yet.
In October 2020 the group claimed responsibility for hacking many other American websites using the same username and hashtags with the defacement showing the Iranian flag on the impacted websites.
At the time of writing, Zone-h was in the process of verification, but have yet to verify it as a legitimate or a fake hack.