An updated history of Anonymous hacking group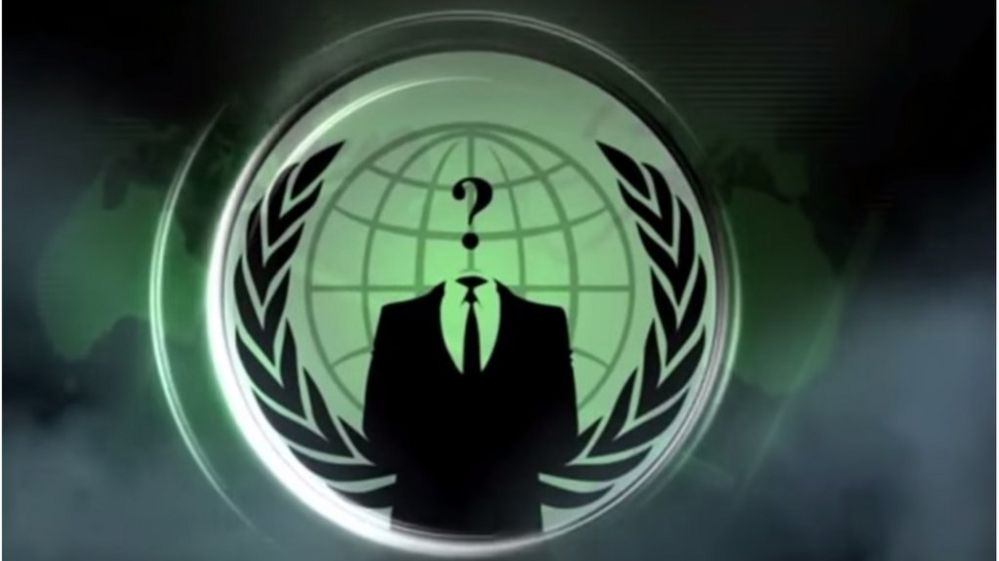 Maybe you remember that approximately a year ago we published a report about the history and activities of Anonymous hacking group but what exactly has this group been doing since that time. Of course this group has been continuing their work of exposing the crimes of the Iranian regime and its organs and also attacking sites affiliated to the regime. In this report we look at activities of this famous group.
One of the biggest and most effective accounts which publishes news about this group's work is @AnonymousOpIran. While promoting their own work they are also always covering other group's activities. In the last two months this account has announced that with the cooperation of a few other groups, they hacked and defaced several international transportation companies and also several government sites.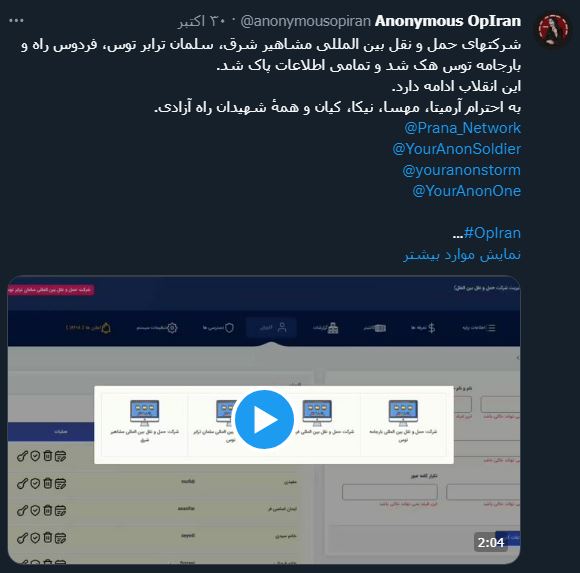 After Hamas attacked Israel, this group took the alaqsastorm.com website down. According to reports this site was ran and managed by Islamic Republic to spread propaganda and fake information. For example, this site announced 6 million people were ready to be sent to the occupied land!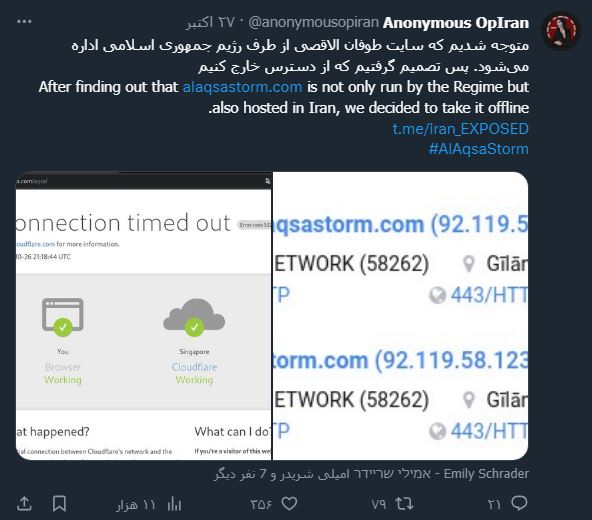 On 2 November Anonymous announced on their X (Twitter) page that the group was successful in hacking and extracting a large amount of data from Triliance Petrochemical Company's CEO's emails. This data contained illegal oil and petrochemical contracts worth billions of dollars.
Of course there are people and groups that put all their effort against the regime. Wond3rGhost is one of these people that has revealed the regime's crimes. They and their group called Prana Network hacked into technology company Fanap and successfully extracted many data and files. These extracted data was published on their Telegram channel and shows that Fanap has built a software called "BehNama" which monitors and identifies users. According to this data Fanap also built and developed the infrastructure for the software below:
BehNama – face recognition in all branches of Pasargard Bank.
BehYab – car GPS tracking system.
BehKhan – Car plate recognition system.
BehCard – Face recognition for print ID card.
At the same time as publishing this information Prana Network also took fanap-infra.com website offline.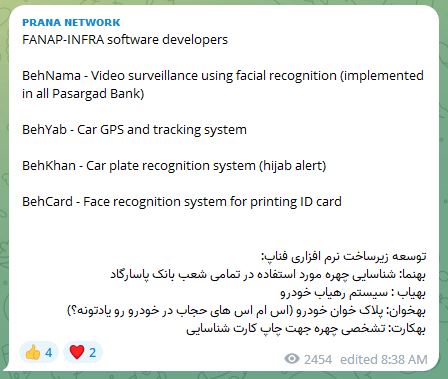 This collection of software is used by law enforcement and military forces and government agencies. This leak was considered so important it was reported by Western news agencies.
Unfortunately in last few months there has been no news of Wond3rGhost and we hope they are OK.
For more information on this leak visit Prana Network Telegram channel.
In the last few months countless number of government or IRGC websites have been attacked. A while ago the main regime website leader.ir was taken offline by Crescent of Anon and recently this group defaced the Student News Network website. It is worth saying this group is just women.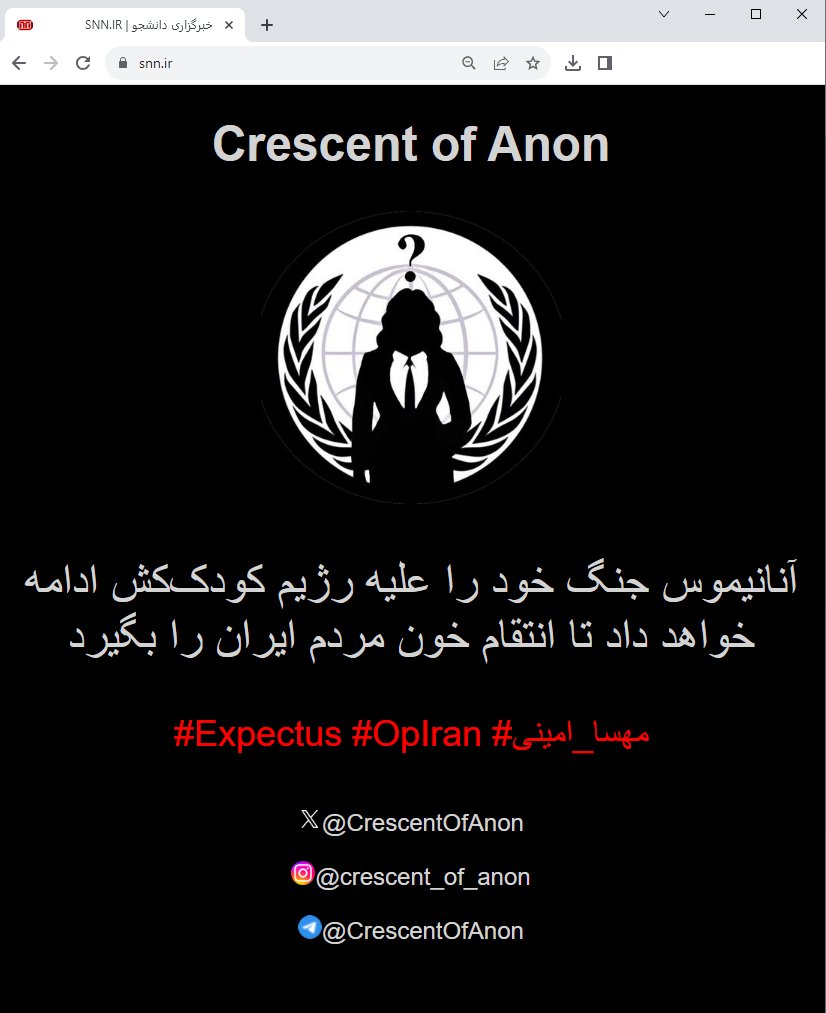 Another group called YourAnonUKIR has also attacked and took down Khatam al-Anbiya website.
There are lots of hacktivists who support these groups work in the fight against the Iranian government. Cooperation between these brave and honorable people show well that the whole hacking and hacktivist world is united in achieving a completely free Iran.