Sharif University 7th Online CTF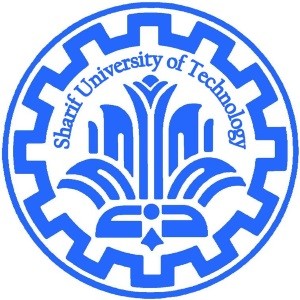 Sharif University in Tehran has recently held the 7th onlince CTF -Capture the Flag- cyber competition.
The latest Sharif CTF started on December 16 2016 and ran for 48 hours.
The first online SharifCTF was held back in 2011. While the first, second and third CTFs were national competitions, the forth -and later- contests were international events.
The Sharif CTF blog can be read here: http://ctf.sharif.edu/blog/
The CTF contests at Sharif University have their informations held by Sharif CERT -See here: https://cert.sharif.edu/–
The CTF challenge topics were:
Web application hacking
Steganography
Cryptography: Algorithms, protocols, encryption
Forensics & cyber crime challenges
Secure coding
Reverse engineering
The CTF website at http://ctf.sharif.edu/ctf7/teams/ shows the following Iranian teams/individuals took part in the CTF. You can see that the team –irGeeks– was in first place, followed by other skilled teams such as ASIS. Congratulations!:
Iranian teams registered for the CTF –not all teams played in the CTF-
0rcas
3qrity
aaa
AAAAAAA
ABC
acyber
ahmad
ahmad33
ahmad66
alaki
Albalookhoshke
AmirAli
Amirght
Amirkzm
anonymous
APAUMA
ArsenDevelopers
Arya
ASIS
ASISLessThanAMinute
AtechSecurityTeam
b4ds3ct0r
bananaByte
BHat2017
bi40k
Bikan
Bikar
BitsPlz
blacks
bor
Bored
BoysGenius
BSUT
Cancocoder1
Cancocoder2
Caspian
CeGuilan
chep
CleanC0w
clini
controversial
cowboys
cr4wl3r
ctff
CTFIUTteam
CyberPower
Daloo
default
DirtyCOW
disqualified
Domimco
Doogh
DoubleDone
DSST
eagles2017
ecc
EhsanTeam
empoly
Enigma
enZyme
Eris
Espacio
Esparta
EternityTeam
Execut3
exploit
fancit
Fault
FireBird
fookeet
Foxes
Fri3nds
FSociety
garbage
GDUFS
GilanPoshteFanni
GilTr4ck
GOLBAGHALI
GooniesWithoutChange
Gravity
groovylazer
Gu110
guilan013
HackYou
halaheygirbedin
halazoun
HeXium
HiAll12346789
Hidd3n
hiddenboys
HIGH
hunterTeam
IAM
icebr
infbaka
Infiltrat3
invader
invincible
Invisible
iranban
iranian
irGeeks
IRWH
isf1
isf2
IWD
JGC
JOuak
Juxim
kalpol
KhasteHa
knightsIR
koko
kolang
kolang1
kolang2
kowliz
l0ni7
lazyguys
liakhouf
LiTiAloNe
LordVarys
lorem
MahnaMahna
Mak
Mandali
MaxPayne
MaxPayneHa
MCEC
meat
Medivh
Mehr
mmm
mohammad
MR2
muRph7SsH
MV9rwGOf08
myteam
N1TEAM
NAYAB
noname23
NOOB
Noobers
noobs
Noyz
nvr
oldschool
OnAnyMouse
ontheground
oops
panda
paradise
pashmak
peterx
pheebs
Phoenix
phoenix71
Pichak
pmp
PMPForever
PogTeam
privilege
Proh4cker
pvckx
Pwn17
Pwn2Own
qArch
QuasarZone
RaziAPA
REBOOT
rise5
Robot
Rowzaneh
s1aFu
SacredLion
Sadeq
sahar
salphakenny
samouel
sampletex3t
Script0ld1es
sdss
se7en
sefr0
Shabgard
shabgard2
shabgard3
shahin
Shekaf
ShiAff
shiraznetsecgroap
shirazuNetsecIguana
shjavadi
ShzuNetSec95
ShzuNetSecHafez
ShzuNetsecKing2016
ShzuNetsecMD7
ShzuNetsecMD9
ShzUNetSecMrX
shzunetsecneet
ShzuNetSecPasargad
sm1th
SoloMid
spinger
SpyDer
squareroots
SSU
SUIT
SunShine
sutechCTF
sutechCTF1
SwissCyberStorm
t222222
Team47
Team85
teamma
Ted3
temp
tempname
test
Test99
tester
testteam
testtest
Thenub
thrax
Tilda
Tio
TrendKiller
TTeam
TUKC
UICERT
UncoArcanum
Undocumented
Varys
Voidseeker
walter
WolfSecurity
WonderAliceLand
WriteupTeam
Yodada
youngtala
zarbat
ZarbatSecurityTeam
Zeeg
Solutions Writeup By OFFSEC
Security researcher Pouya –[email protected]– from the Iranian OFFSEC group, listed the results of the 1st challenge in the 7th Sharif University Capture The Flag -CTF-
See the experience by OFFSEC, who have detailed the results of the CTF challenges here: http://offsec.ir/blog/2016/12/7th-sharif-ctf/