A Vaccination Called Filtering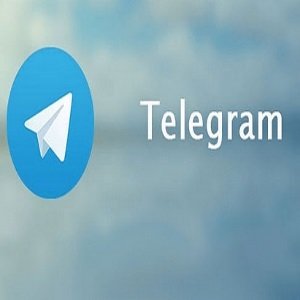 We took this text from the Telegram Channel of Iran Security Team Official Channel (https://t.me/irsecteam_org). It presented a positive way to look at decisions that recently were taken in the country to filter Telegram and Instagram and we wanted to share it with our dear readers. Our thanks to @R4diC4L_TM (V@HIDEM) and to @Shahinshapoori.
On 31 December, 2017, the most popular foreign messaging app in Iran was blocked on the order of "Supreme National Security Council", and 14 days later on 13 January, 2018, it was unblocked. We are talking about a messaging app which many people say more than 40% of the users of it are Iranian subscribers. Meanwhile, the President of the Internet Trades Union Association (Mr. Hamid Reza Etedal mehr) said that "roughly half a million jobs which have moved into these virtual networks, and also several specialist knowledge-based companies in this area were left up in the air" by this decision. Also, according to Seyed Morteza Mousavian, President of the Information Technology and Digital Media Development Center in the Ministry of Islamic Guidance, according to the official figures of this organization, 19,000 channels have been registered, and 9,000 of these channels are associated with selling goods or services.
Everybody knows how important this messaging app is in Iran, and everybody knows completely the bad effects of this filtering of Telegram but have you ever thought about the benefits of it? In your opinion, what positive effects came with Telegram being filtered for two weeks? Had you ever thought about the benefits of filtering it before it happened? We will very briefly point out some things to do with this now.
1. One of the most important benefits of this golden time is the increased IT literacy in society in understanding different protocols, security concepts, IPs and use of anti-filtering softwares. So many people have learnt to use personal servers to go past the filters and shared this information with others and now many people are experts at using these anti-filters.
2. Among the other benefits of this plan, we can look at the increased security of users. In this time, no Iranian user for any reason has used Telegram using his own real IP address  and so the possibility of tracing users for criminal activity in these two weeks, on condition that they have been using virtual numbers, is nearly zero.
3. Another important point which makes mobile operators lose money is how people have learned how to use Telegram audio calls which was blocked for a long time to prevent mobile operators losing money.
4. Telegram is now more ready than before to launch the Telegram Open Network in the first season of 2018 to prevent being filtered again. According to Pavel Durov the managing director and founder of Telegram the window for completing this project has been reduced from three months to one month and being almost impossible to filter is another benefit of this plan.
In addition to the points above there have been other completely tangible effects for example we can point to: the heavy defeat of Iranian messaging apps which could not compete with Telegram, even when Telegram was filtered, which showed the government cannot completely filter a social network, showed the economic and employment dependence of people on social networks, showed how the Shamed Plan – which means Iranians have to register their channels with the government – cannot prevent unapproved activities on Telegram channels, and people believe more that Telegram will protect their privacy.