Hackers Take Down Mahan Air Website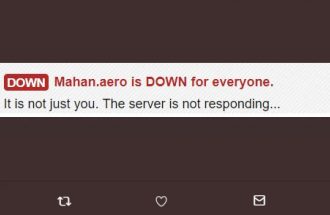 It can be seen from Twitter posts that website of Mahan Air was hacked by Iranian group XileResistance. The group has taken down the website on 26 April.

This is the fourth time that the group has taken responsibility for attacking the airline website which it says is revenge for the airline supporting IRGC in Syria and Yemen. In other attacks XileResistance has taken down the Persian and English version of the site three times previously.