Government Of Barbados Defaced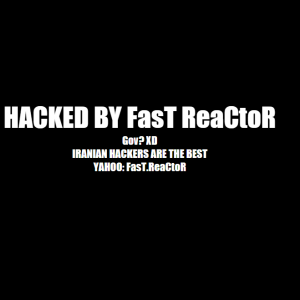 Iranian hacker FasT ReaCtoR made defacement on Government of Barbados website Small Business Development Unit – http://sbdunit.gov.bb.
Defacement message was:
HACKED BY FasT ReaCtoR
Gov? XD
IRANIAN HACKERS ARE THE BEST
Defacement mirror: http://zone-h.com/mirror/id/24729684
About hacked website – The Small Business Development Unit (SBDU), under the aegis of the Ministry of Industry, International Business, Commerce and Small Business Development is mandated to facilitate an improved and viable small business sector through the development of relevant programmes and an innovative policy framework.
Barbados SBDU website not available after 2 days of defacement.